Automate your shipping process to save time and costs
With interfaces to DHL, Hermes, DPD and many more
After the order is before the shipment: With DreamRobot you are also able to automate, manage and handle the shipping process and save time. Inform your customers after dispatching about the status of their order and send documents such as invoices and delivery bills automatically to customers and sales portals.
You can activate several shipping service providers in your DreamRobot account and use them for your shipping process with regard to different purposes:
Include DHL, DPD, GLS, Internetmarke or Hermes in your shipping process or connect the interface to Shipcloud to your account and make use of shipping service providers such as UPS, FedEx, TNT and many more.
Of course you can also outsource your shipping process. Fulfillment providers such as Fulfillment by Amazon (FBA), eBay Fulfillment by Orange Connex or iLOPACK are also available in DreamRobot.
How to optimise your shipping process
To make the shipping process easy and uncomplicated as it should, you can set some standardised settings in your DreamRobot account. These settings will make your daily business easier. Reason is: they save you time and effort and even reduce errors.
Group your orders - By grouping your orders concerning the customer's email or shipping adress you can easily send multiple products together in one package. There is also the chance to use standardised sortings for your packing lists and on top of that you can also define which shipment label should be printed depending on i.e. size of the package or country.
Process all paid orders quickly and easily: Print shipping labels, delivery bills, invoices and return labels!
Once your orders have been paid, you will find the orders ready for dispatch in your DreamRobot account in the "Print"-section. Here, you can conveniently and easily prepare the products for shipping. Depending on the shipping service provider you can also activate their unique services.
DHL, for example, provides an age check, express delivery or transport insurance. Define your default shipping service providers and assign package weights or classes in your activated shipment apps. Handle your shipping process quickly and ensure reliable shipment of products for your customers.
Tip: Become a DHL customer in DreamRobot - Benefit from business customer-advantages beginning with the 1st shipment.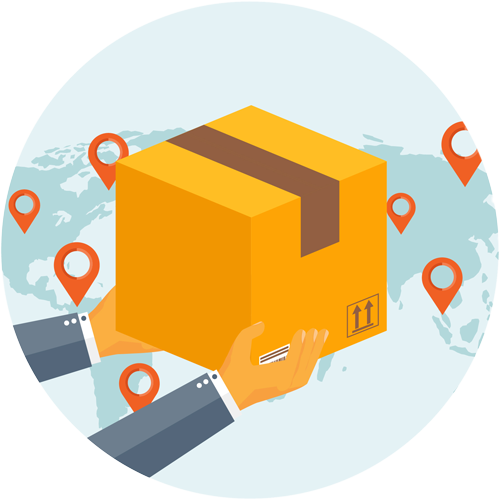 1. Send orders conveniently and easily
Select the appropriate shipping service provider for your company out of our shipping apps and start dispatching your orders! We would like to show you in detail how connecting a shipping service provider to your account is set up in DreamRobot, how your items are prepared for shipping, how print labels are printed and how products are delivered using the example of DHL (see video above).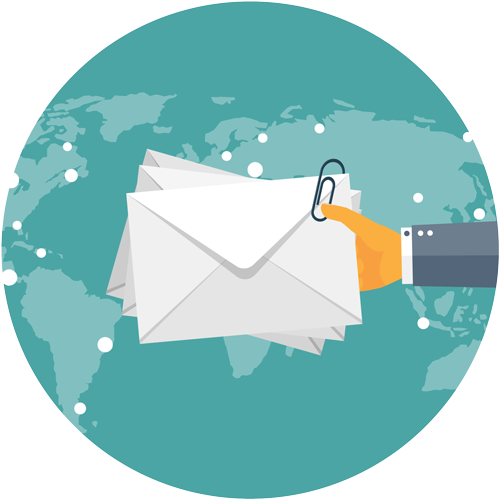 2. Communication is key
Inform customers and sales portals about dispatching
Inform your customers directly that their order is now on its way. Our shipping confirmation e-mail can be sent with one click in the "Deliver"-section and keeps your customers up to date. It contains the tracking info of the responsible shipping service provider, the invoice or a friendly note for your customer. Simultaneously the sales portals are also being informed about the dispatch of your products.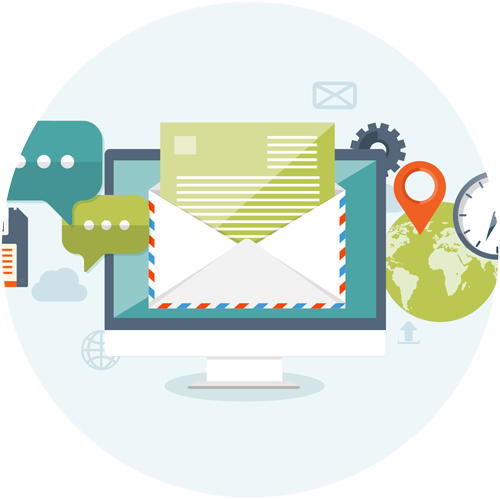 3. Templates for automatically created and customised documents and e-mails
In DreamRobot you can create templates for various documents such as invoices, delivery notes but also emails or confirmation notes. You can add your logo to these templates and use the placeholders to design and structure the documents and emails according to your desires. With the placeholders you can create and edit your documents flexibly without editing them manually.