References & experiences of our customers
DreamRobot supports online retailers in their work on a daily basis and ensures that e-commerce processes are easy and agile with automations and interfaces. Simple and fast processes, intuitive operation and personal support are the adjusting screws that we optimize and expand every day to support our customers in the best possible way. We are happy about every retailer we can help to simplify their daily workflow and take some of their work off their hands! From one-person operations to small teams and medium-sized companies to wholesalers, several hundred online retailers are currently working with our e-commerce management system. Take advantage of this experience and gain insight into the daily work with DreamRobot.
Get an idea of our cloud solution and get inspired by the experiences and success stories of our customers:
Big business in e-commerce and wholesaler
The various connections to the most important e-commerce platforms and service providers, the extensive functions for smooth selling on multiple portals, and the willingness to also include individual customer requests in the planning of software development have also convinced many large companies to work with DreamRobot. The desire to provide our customers the chance to put their individual wishes and services into practice and to grow with our customers, has led to the creation of the DreamRobot E-Commerce Hub. Our largest plan is completely specialized as middleware for individual customer strategies and flexible e-commerce solutions.
Höfer Chemie GmbH – A successful cooperation with right chemistry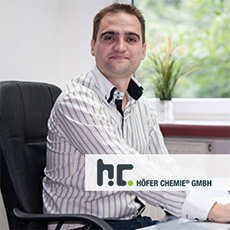 Höfer Chemie GmbH was founded in Saarbrücken in 1972 under the Saarland motto "big things arise from small things". In the beginning, the company sold its products stationary and ex works. Managing Director Olivier Höfer recognized the e-commerce trend in its early days and started his own online shop and selling on an online marketplace in 2004. While the initial focus was selling cleaning products, the product range was constantly expanded and adapted to demand and the respective market situation. But it was the launch of the online shop that brought the breakthrough for the family business.
Since then Höfer Chemie GmbH broadened the product range immensly in order to be able to balance possible changes - and has had great success with it to this day! Since 2007 Olivier Höfer and his team used the DreamRobot merchandise management system to control and handle e-commerce processes.
"DreamRobot completely automates very many different processes that would otherwise be very complicated to do manually. This saves time that can be invested in your business. Whether it's automated inventory or invoice shipping and much, much more. DreamRobot has been a reliable partner for our needs as an online retailer from the very beginning. While other providers offer rigid concepts, DreamRobot is also willing to approach us when it comes to technical customisation. DreamRobot convinced us with many apps and connections. There is a very wide range of services. We use most of the features offered including bank retrieval and any comparison automations. We are still very happy with our decision at that time."
- Olivier Höfer, Höfer Chemie GmbH
LINK ZU NEWS?
IN TRADING Handelsgesellschaft mbH - From merchandise management to middleware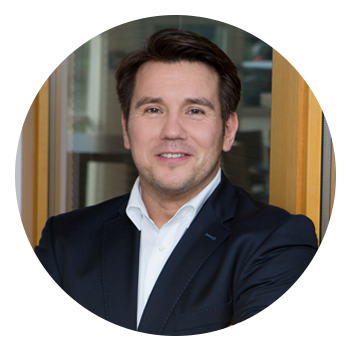 As early as 2007 Markus Gahr opted for DreamRobot merchandise management to control and manage his first online shops and digital sales channels. Since then not only has IN TRADING expanded, but DreamRobot has also grown considerably in terms of interfaces, automation and functions. However as IN TRADING HANDELSGESELLSCHAFT MBH's needs became increasingly complex and individualized in parallel with the number of online shops and sales channels "DreamRobot Classic" was no longer sufficient at some point and the DreamRobot E-Commerce Hub came into the picture.
"We worked with DreamRobot since 2008. Without DreamRobot our current business model wouldn't work. Of course there are other tools and merchandise management systems on the market. But it is the good cooperation that convinces us of this solution. I see DreamRobot's strength particularly in the range of interfaces, their maintenance and care. The solution takes away many of our worries and makes many things easier. I can recommend the use of such a tool as DreamRobot to every retailer. To illustrate the benefits of this merchandise management system, you can take Amazon as an example: Programming an Amazon interface yourself and keeping it running is not cost-effective. The same is true for all other platforms. That's where DreamRobot comes into play. For us, custom interface connectivity is becoming more and more important right now. That's why we're now also using the new DreamRobot e-commerce hub."
Markus Gahr - Founder and Managing Director of IN-TRADING HANDELSGESELLSCHAFT MBH
From rising retailers to mid-sized companies
Small and medium-sized retail companies with a multichannel sales strategy can work optimally with the DreamRobot Classic solution: selling on different platforms, fast and easy order processing, uncomplicated shipping and connections to further e-commerce service providers from the areas of finance, taxes, law & security and others enable a holistic e-commerce strategy with only one software solution at the center.
Handel Norbert Oswald e.K. - A veteran in e-commerce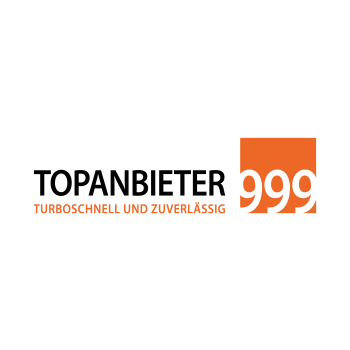 Norbert Oswald is one of DreamRobot's long-standing customers and has been on board since 2008:
"DreamRobot is perfectly geared towards multichannel sales and intuitive to use..." "DreamRobot is a very good problem solver for us. Firstly, because DreamRobot is a software that allows us to control everything to the fullest: Be it warehouse management, shipping, sales and also the complete fiscal consideration. DreamRobot is also perfectly geared towards multichannel sales which is also our sales strategy. DreamRobot's customer service is much better, even in relation to other comparable merchandise management systems. The software is - and this is something that employees who are new to us also keep confirming to me - very good in terms of structure, easy to grasp and also intuitive to use."
- Norbert Oswald, founder and owner of Handel Norbert Oswald e.K.
Medi-Inn: Medizinischer Bedarf im Onlinehandel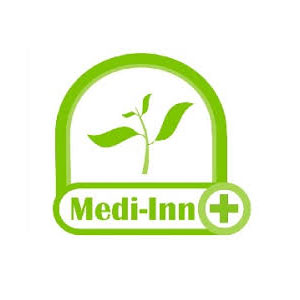 Medi-Inn Online GmbH has been successfully selling medical products via various online sales channels for over ten years. Starting with sales on eBay, the company now also sells its products via Amazon, its own online shop and Kaufland.de. We ranked Medi-Inn among our customers since 2007 and are pleased to be able to support the company with our merchandise management system.
"Since the beginning, Medi-Inn has relied on DreamRobot's order processing, which, as multichannel software, enables the simple processing of orders from fundamentally different sales platforms. Challenges such as cross-portal quantity comparison, automated listing of offers and the logistical processing of orders with multiple shipping companies are easily mastered by DreamRobot. In addition to the numerous connection options available, DreamRobot also caters to individual customisation requests. With the App Center, DreamRobot also offers new extensions so that Medi-Inn Online GmbH sees itself well positioned for the future with DreamRobot as a partner. "
Matthias Kugel - Medi-Inn Online GmbH
From a one-person operation to a small team
One-man or one-woman businesses and small teams can optimally start into the world of e-commerce with DreamRobot and sell their products via their own shop or via online marketplaces. Two of our customers tell us how the start into e-commerce went for them:
Holzdeko Woods - For the love of detail
Moritz, Andreas and Benedikt fulfilled their dream of a joint business - more precisely their own online business - in 2015. The three young men from Bavaria have combined their passions and produce wooden decorations such as key boards, candlesticks, wall pictures or decorative stars made of wood - all manufactured from sustainable raw materials from the region! In addition to Amazon and eBay, they also sell their products on Etsy and through their own Shopify shop.

"For us it was important to find an merchandise managment system that offered interfaces to the marketplaces that were relevant to us. So we did our research and kept coming across DreamRobot. We were absolutely satisfied from the beginning, everything worked. After everything was set up appropriately we were especially thrilled with the daily process. And if there was ever a problem we were always helped quickly."
- Moritz Seehuber - One of three managing directors of Woods GbR - Kaindl, Seehuber & Seehuber
LINK ZU NEWS ÄNDERN?
Teegeschwister - Natural quality with a Zen effect
Marcel and Matthias founded the company Teegeschwister together - and are actually brothers. Growing up together they learned to appreciate natural and organically grown food at an early age. This has turned into a genuine love for organically grown tea which they want to share with other like-minded people. That's why today they offer handpicked teas, blends and sets on their Shopify shop and on Amazon. Since 2017 the two brothers were DreamRobot users and process all their orders with our merchandise management system.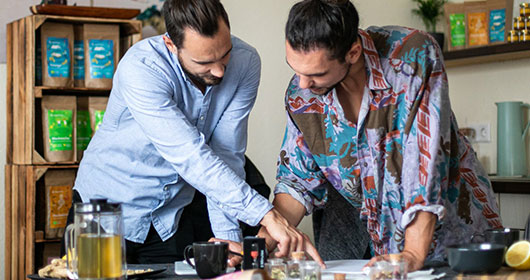 "The consultative conversations we had with DreamRobot gave us the confidence and assurance we needed..." "When we first started online trading, we lacked experience - everything was uncharted territory, "learning by doing" was the order of the day. The consultative discussions and introductory phone calls with DreamRobot gave us the necessary security and confidence that the software would reliably facilitate our work and grow with our demands."
To learn more from the world of Tea read more about the two brothers in our story.
LINK ZU NEWS?
Heim-Haus-Garten.com - From Persian to high pile carpet
Jürgen Breustedt was a customer of DreamRobot since 2010 and sells all kinds of carpets but also tablecloths and garden furniture. On a large scale he has supplied mail-order companies such as OTTO or Neckermann with carpeting. In 2015 Breustedt withdrew from big business and made e-commerce a hobby so to speak.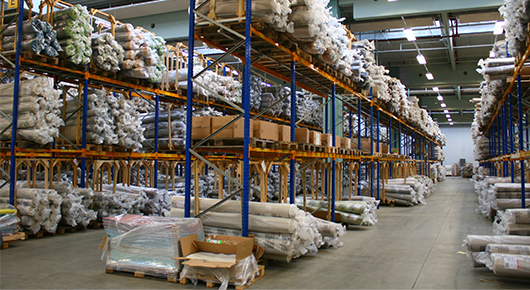 Today, he sells his products via a Shopify shop and on Amazon. However he remains loyal to online commerce even in his old age as well as to his merchandise management system DreamRobot which has been with him from the beginning.
Want to learn more about Jürgen Breustedt's career, his move to Shopify, and his commerce? In an interview he let us take a look behind the scenes and told us about his career.
LINK ZU NEWS
Were our customers able to convince you?
Then test our e-commerce manager now in a 14-day free trial with the full range of functions!
Our support team will additionally assist you with the perfect setup in our free training.