Companies often use ERP and Product information management (PIM) systems that are usually not optimally adapted to e-commerce. However, the share of online sales in retail companies continues to grow. Therefore, a solution is needed to connect these systems with the desired e-commerce platforms.
ERP and middleware for agile multichannel e-commerce
Replacing the company's internal systems with individual e-commerce-capable programs would lead to cumbersome application chaos. And an in-house interface development of the ERP system to platforms such as amazon, eBay and more is not only time-consuming, but also permanently creates extra work. Because the guidelines, functions and rules of the platforms are as fast-moving as e-commerce itself and must be constantly updated and expanded - especially with marketplace giants like amazon.
The best solution for many companies is to use a middleware system that provides the necessary functionality and interfaces out of the box. Connected to the company's ERP and PIM system, the middleware is the agile interface into the world of e-commerce.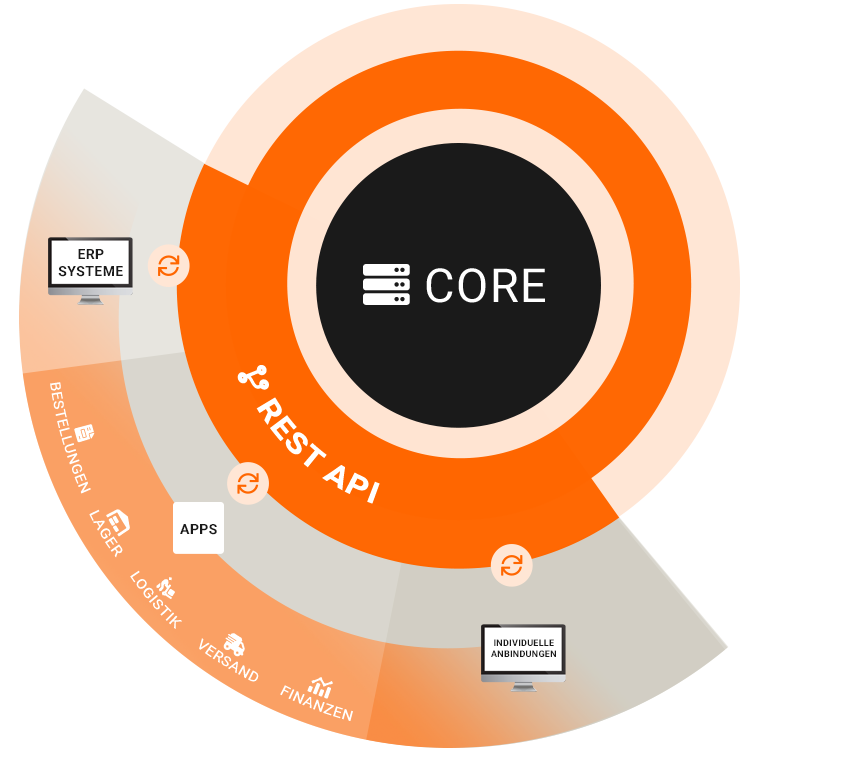 Benefit from the high functional range, numerous interfaces and individual project implementation
The e-commerce hub draws on the proven range of functions of the CORE system. This is also used by the classic DreamRobot e-commerce management system. In this way, the middleware offers your company a variety of automation processes and basic functions that are essential for successful e-commerce. Listing, fetching orders, quantity matching, and invoice upload are just a few examples of the middleware's functionality.
The middleware team regularly maintains and updates the existing interfaces and provides your company with the current online marketplaces, shop systems, shipping service providers, accounting software and much more. This means that nothing stands in the way of your conquering national and international markets.
Our e-commerce hub is a middleware that becomes an attractive solution for companies, especially due to its high degree of customization: Because even individual wishes of our customers, such as the connection of new marketplaces or the programming of unique functions are implemented by the hub team in consultation with you. In this way, the middleware adapts to your company's internal systems, your requirements and your sales strategy.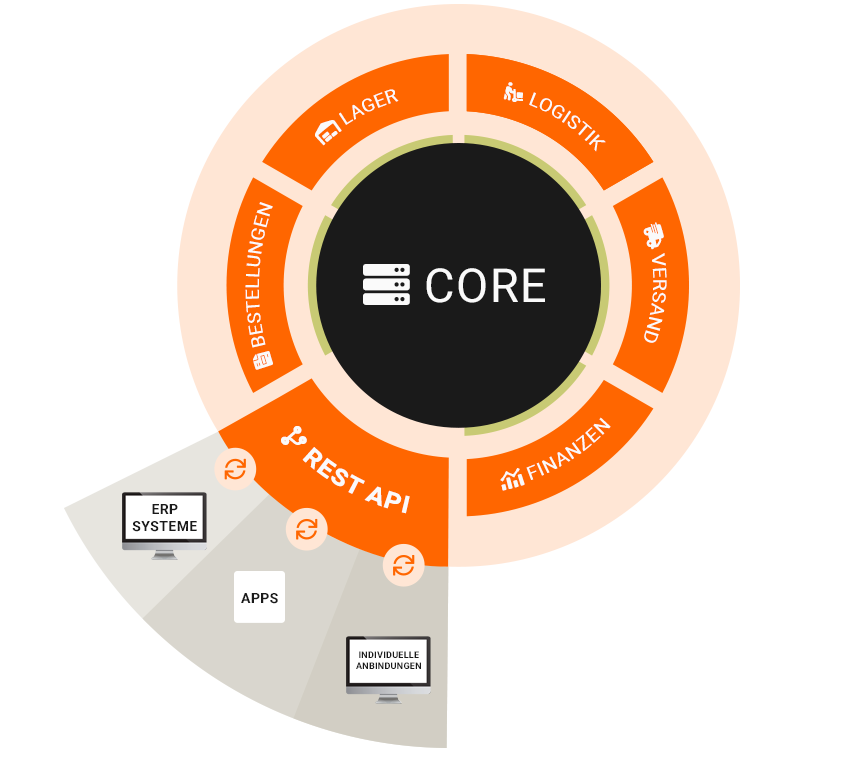 Use the hybrid mode for a full range of functions
The e-commerce hub sends all data generated during online sales your ERP system, from where you can process it further. If your ERP system cannot map e-commerce-relevant data, you don't have to give up! Because the middleware offers a so-called hybrid mode.
This means that you can also edit individual processes in the middleware system interface and only run through the work steps in the ERP for which your system is suitable. Due to the close networking of ERP, PIM and middleware, cross-system processes are easily possible and enable successful multi- and omnichannel e-commerce.
Let's work together for your success
Would you like to learn more about the e-commerce hub? In our evaluation workshops, we discuss your exact requirements and goals and present the possibilities of our middleware to you. In the process, we work with you to develop the project plan for a possible collaboration. Make an appointment now for our evaluation workshop and get to know us and our e-commerce hub:
Contact us at DReH(at)dreamrobot.de.